Borrower
What is the process in applying for a loan?
Can an OFW apply for a loan?
Do you accept applicants who are remittance beneficiaries?
What is the status of my application?
How much money can I borrow?
How do I make loan payments?
How many months can I repay the loans?
What will happen if I am unable to make a payment?
Will there be fees for application or processing?
How long does it take for the application to be processed?
What will happen if I'm not able to settle my loan obligation? When will the company pursue legal action?
What will happen when my check bounces?
How much interest do you charge on the loans you're offering?
What are my responsibilities during loan application?
What are the loan requirements?
Is collateral needed when you apply for loan?
What services do you offer?

Investor
Is your company registered with the Securities and Exchange Commission (SEC)?
Do you have a referral and recruitment system?
When did your company started operating?
Is Vidalia a legitimate company?
How does your loan investing works?
I'm interested, how do I start?
How to claim my investment?
What if I want to pre-terminate my investment?
Can I go to your office and verify your company?
How come you're giving higher returns compare to deposit accounts of the banks?
I'm an OFW, can I join your investment platform?
What is the minimum amount of money needed to invest?
How do I fund my investment account?
Can you explain more about manage peer to peer lending/investing?
What is my security if I invested on the loans?
I want my earnings deposited directly to my bank account.
How do I renew my investment?
Do you have a login page where I can view my account?
Is my invested money insured?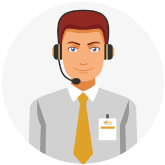 Contact Information
Headquarters :
Vidalia Lending Corp.
6/F Aster Business Center Mandala Park
#312 Shaw Boulevard, Mandaluyong City, Metro Manila 1550
Contact Numbers :
Landline (PLDT):8518 0112
Cellphone (GLOBE):0917 328 4072
Cellphone (SMART):0939 927 2375
Copyright © 2008- Vidalia Lending Corp.
All Rights Reserved.
Vidalia Lending Corp. is regulated by Securities and Exchange Commission (SEC) with License No. CS200813771 and Certificate of Authority No. 279 issued October 2008. Incorporated with registered office at 6/F Aster Business Center Mandala Park, 312 Shaw Boulevard, Mandaluyong City Metro Manila 1550

Please study the terms and conditions in the Disclosure Statement before proceeding with the loan transaction